Deterioration Series, An immersive installation by Robert Farber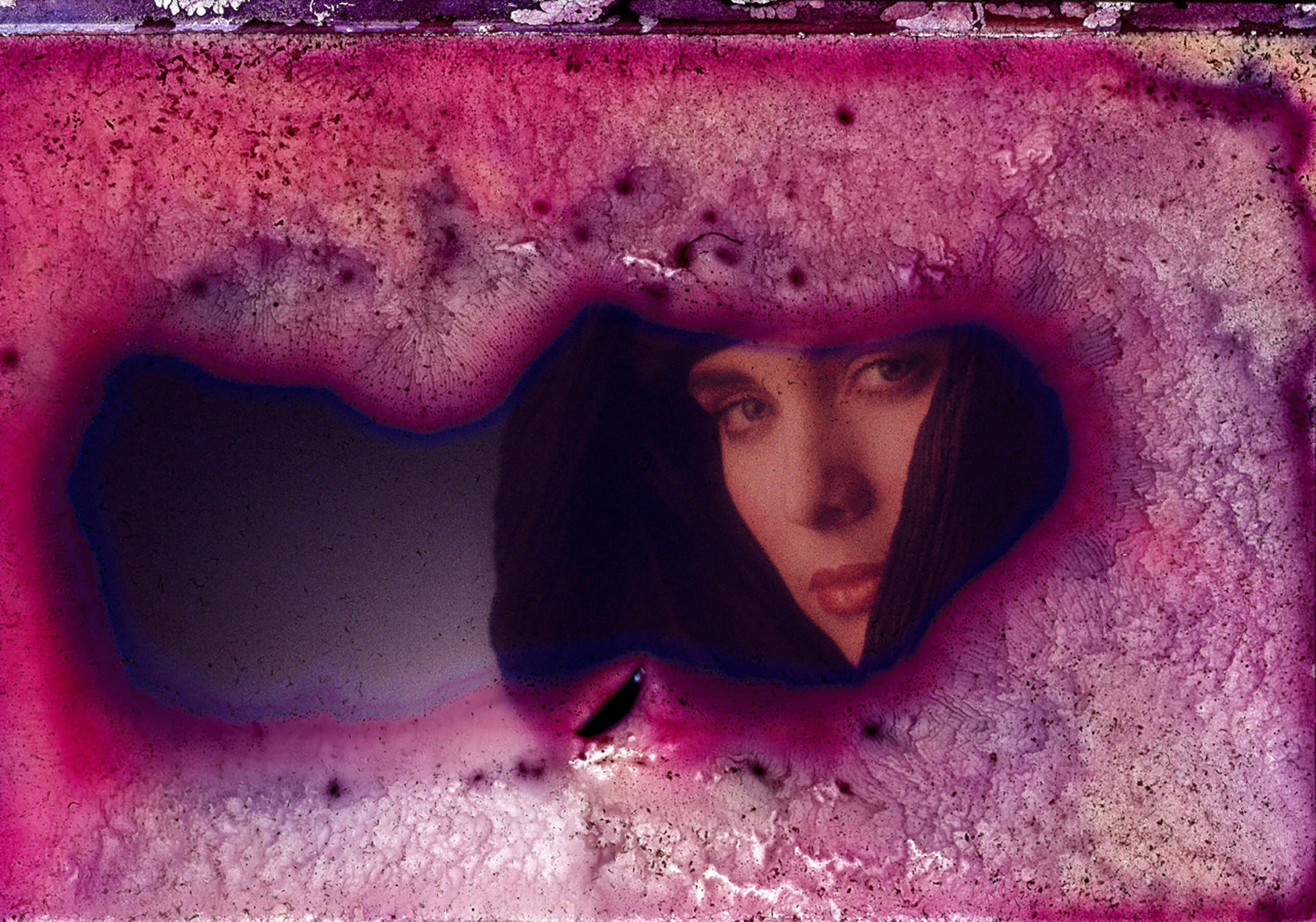 Deterioration Series + video art
A live & steaming event by Robert Farber
Organized by Lee Wells

March 25, 1800-2100
META Arts / IFAC Athina
11 Galaxia, Neos Kosmos, Athina 117 45 Greece

IFAC Athina and Meta Arts present a premier immersive video installation by Robert Farber as part of the virtual Women as Art Exhibition. Join us for a live stream discussion with Farber speaking about his fifty year history in photography with the Athens based curator and art historian Alia Tsagkari.
The virtual Women as Art exhibition, curated by Nicole Ianniello represents a breakthrough in the exhibition of fine art globally. This 50 year retrospective of some of Farber's most iconic and never-before-seen images, and also a fundamentally new way to display fine art to a wider audience in a creative livestream format.
To accompany the upcoming virtual exhibition "Women As Art", Robert has created a short documentary that explains how this 50 year retrospective was conceptualized and built from the ground up. The exhibition encompasses work that spans his long career in fashion and nude photography and includes new work from his Deterioration Series, and well as his breakthrough into Video Art.
We will have a special cocktail bar sponsored by Volcan, the new tequila blanca from LVMH Moet Hennessy.
Pre-register for upcoming livestream to submit questions for Robert and to participate in the conversation from anywhere in the world
<<<<< REGISTER >>>>>
Proceeds from the Woman as Art go in in support of the Breast Cancer Research Foundation https://www.bcrf.org
Sponsored by Volcan Taquila https://www.volcan.com
Follow us on Instagram
@ifacarts
@robertfarberphotographer
@nicolemarienyc
@alia_tsagkari
@bcrfcure
@volcantequila
@lvmh
"Today there are tens of thousands of serious photographers seeking new interpretations of the beauty of the female form. There is but a handful whose work truly interests us by revealing different ways of seeing and understanding this beauty. Robert Farber is one of the very few who is able to delight and please us in this elusive approach to nature. From abstraction to realism he reveals to us his love of the female form. His delightful and beautiful photographs offer a unique pleasure." —Arnold Newman, 2001
Robert Farber (b. 1944) Known for his work with nudes in fine art, Robert Farber is a photographer whose work possesses an elegant and timeless feel. The female figure is often central to his images, as in Torso (1984) and Back (1984), both black-and-white photographs featuring isolated sections of a woman's body. Many of his photos play with light and shadow, casting shapes and lines onto his subjects, which have also included still lifes and landscapes. Farber has received numerous high-profile awards, including Photographer of the Year from the Photographic Manufacturers Association, ASP International Award from the American Society of Photographers. In addition to his fine art practice, the artist is also well known for his work on major fashion and beauty campaigns in the editorial and advertising sectors. His work has been featured in ten photo books, including the award-winning By the Sea, and exhibited at galleries around the world.

Alia Tsagkari (b. 1996) was a BA in Art History and Archaeology at the University of Ioannina (Greece), then completed her MA at the Courtauld, where she specialised in modern and contemporary art and the postmodern interpretation of modernism. She has worked as an art-historian, scientific consultant, and curator. She is also the programme administrator of the opening of the Gaitis – Simossi Museum on the island of Ios. Her art-historical articles and short essays have been published at the Courtauldian magazine. In 2021, she curated her first major group show of renowned Greek artists (The Symbolic of Resistance, Tinos, 15/7 / -15 / 9/2021). She has participated in interdisciplinary conferences (CHASE Feminist Network Sharing Research & Practice Conference (28-29 / 2/2020, London). Her research interests include the history of aesthetic theories, art and documentary photography, international surrealism, the interconnections of surrealism with its contemporary developments in archaeology, psychoanalysis, ethnographic and anthropological studies, and the postmodern critique of modernism.
Nicole Ianniello is a New York-based art professional with a distinguished eye for fashion, photography, and art. With a sharp attention to detail, she has excelled at working with high-end boutiques as an independent wholesale consultant for top tier brands such Kelly Wearstler, Ulla Johnson, Kiki De Montparnasse, GSus, Mike & Chris, and Mirador Store. After completing a masters in Art Business at Sotheby's Institute of Art, Ianniello has pivoted her career towards creative strategy, curating art shows and working with wellness brand, Gnome Serum. She also holds a Bachelor's in Liberal Arts from The New School, as well as degrees in Fashion Merchandising and Fashion Design from Parsons School of Design New York and Paris. Channeling her diverse love of beauty along with her mastery of creating balance in a variety of visual mediums, Ianniello has curated several visual art exhibitions, including the multimedia exhibit The Art of the Sea, featured at Quin Arts at Manhattan's Quin Hotel, Flora, Fauna, and Form solo exhibition by Delphine Diallo, Nothing Has Changed by Larry Niehues and most recently a fifty year retrospective of photographer Robert Farber titled, Women as Art launching internationally in 2021.


In support of
Sponsored by
A new premium tequila